Super v2 Taibolo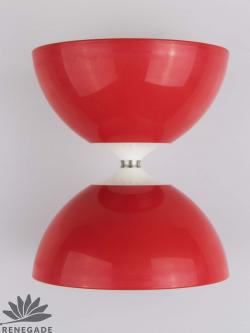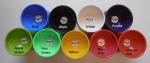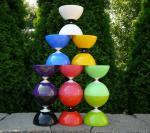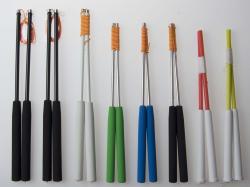 Catalog Number:InvDiab:Super
Super v2 Taibolo Diabolo
The Super v2 diabolo is the classic diabolo from Taibolo. It has semi-soft rubber cups with beautiful high gloss finish. The diabolo was designed with multiple diabolo play in mind and has a weight of 255gram.
The hubs have a unique concave curved design that leads to reduced string wear. The hubs and wide axel are perfect for grinding and multiple wraps.

The cups come in 9 different colors, and the hubs comes in white or black.

The new v2 model features a better weight distribution with less weight in the center and more towards the edges producing a stronger momentum and longer spinning time.
This diabolo is similar to the sundia shining diabolo, but has slightly firmer plastic and a different shaped hub wall. The center is the same as a sundai shining wide axle.
The photos show the Super v2 diablo with the black hubs, you can also select white colored hubs.
For more information on how to choose a diabolo look at our Juggling Guide and Tips section at the bottom of the footer on the home page.
Length: 5 .7 " (145mm)
Diameter: 5.1" ( 130cm)
Weight: 8.6 oz. (255 grams)
Colors: red/pimk, orange, yellow, green, blue, clear and purple
Center 5/8 inch (16mm) gap
Made in Taiwan