Spider Indoor Slackhouse 3.0 and 4.0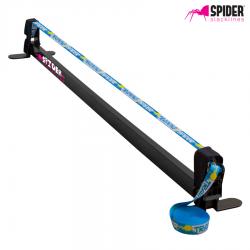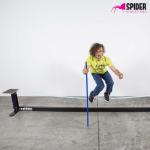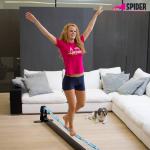 This product is sold out.
Questions?
We're here to help.
Please call +1-831-426-7343 or email us.
SLACKHOUSE
SLACKHOUSE 3.0
Slackline indoor training New indoor/out door portable slackline structure, 3 meter long (10 feet) , height 30cm (12 inches). Best for gyms, schools, or homes.
SLACKHOUSE 3.0
Length: 4 m (260 cm in box)
Width: 50mm
Height: 30 - 50 cm
Weight: 35kg
Accessories: White Slackline included
SLACKHOUSE 4.0
New indoor/outdoor portable slackline structure, 4 meter long (13 feet) , 2 height settings 30cm or 50 cm ( 12 inches or 19.5 inches). With wood step on each end have a comfortable start to your walk. Best for gyms, schools, or homes.
Length: 4 m (260 cm in box)
Width: 50mm
Height: 30 - 50 cm
Weight: 35kg
Accessories: Slackline included
Specs 4.0
Length: 4 m (260 cm in box)
Width: 50mm
Height: 30 - 50 cm
Weight: 35kg
White Slackline included

SPECS 3.0
Length: 4 m (260 cm in box)
Width: 50mm
Height: 30 - 50 cm
Weight: 35kg
Slackline included