QU-AX Luxus 20 inch unicycle comes in 4 colors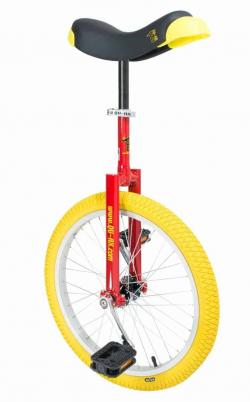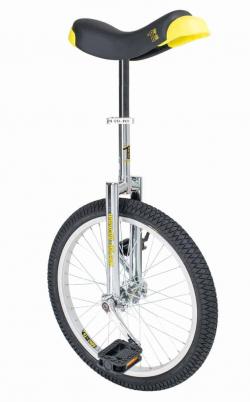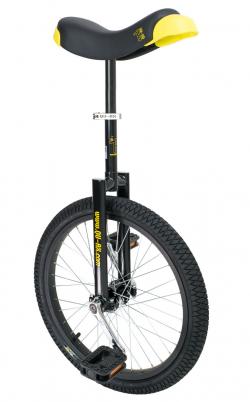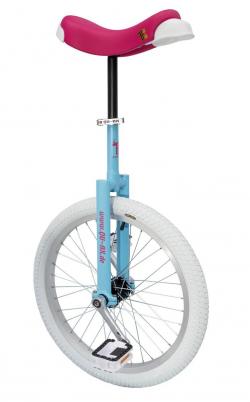 This product is out of stock
Questions?
We're here to help.
Please call +1-831-426-7343 or email us.
LUXUS 20 inch Unicycle in red, blue, chrome and black unicycle
Our bestseller for beginners and advanced learners. With flatcrown-frame, comfortable saddle and 1,95" tire.
Flatcrown frame with two-piece dropout, red powder-coated
silver alloy rim, 36 holes
20"x1,95", (50-406 ETRTO) tire, yellow
tapersquare axle, C/P, 36 holes
114mm steel cranks, tapersquare
slip-safe plastic pedal
alloy quick-release
350 mm seatpost, diamond-knurled (does not twist) Ø 25,4mm, steel
comfortable, well cushioned and ergonomic saddle, black, changeable yellow bumper, compact, integrated handle
comes with a second, 150 mm long seatpost for small learners - no need to cut the seatpost
minimum inseam size: 61 cm
Great unicycle with a range of color options! Very sturdy. Assembling it is not hard, but the brand has its own how-to video on YouTube.
Great colors, very comfortable to ride on. It feels very fast, but it's easy to get used to. Nice.
I'm quite a novice unicycler so I'm not too savvy on what makes a uni truly high quality, but this definitely gets the job done! The light blue/pink/white is absolutely adorable, the seat and rideability feel great, and assembly was quick and easy with one person. Would definitely get another, were I to ever need one!