Pixel Poi/Staff 64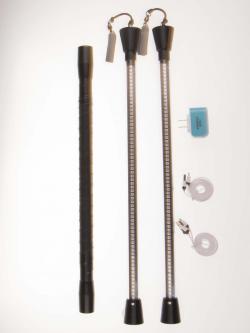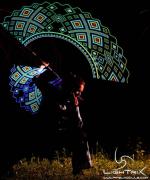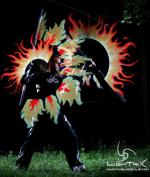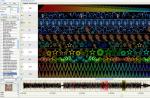 This product is sold out.
Questions?
We're here to help.
Please call +1-831-426-7343 or email us.
Pixel Poi and Staff
This model has slightly less resolution but a longer light source than the pixel poi 64 model. The LighTix pixel module is the most advanced pixel product on the market. It is made for professional users, who want to make custom lighting or images that are synchronized to their music sound track. These images can be displayed when spinning the modules, either as poi or as a staff. Using the composer software package, you can add images to the pixel poi /staff linked to the sound track, very similar to iMovie software. You can load any type of digital image. The number of pixels, determine the resolution of the image. This customized program of images link to the sound track is stored on the memory chip inside the pixel hardware. The remote control via wifi activates the lighting program in the pixel module. With 265 MB memory, you can store several hours of routines.
LighTix Pixel Module 64
256 MB onboard memory
LighTrix Composer software to import bmp, jpg, pictures
Attachment to convert modules to a staff has a total lenght of 5 feet
USB port to transfer data
Rechargeable Li-Ion battery
AC 100-250V charger included
Durable polycarbonate body
Controllable from smart phone app (android only) or by IOS, PC laptop
Poi Length 22 inches
staff extension, poi handles, cables, charger blocks and carrying bag included
pixel poi/staff
diameter 2.0 cm
weight 195 grams
length 22 inches including handle
length of light element 17.5inches
converted to staff total length is 56 1/4