Pixel Hoop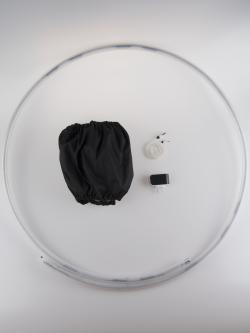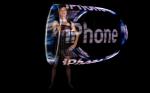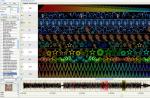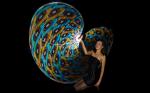 Catalog Number:GLOW:LTHOP
The LighTix pixel hoop is the most advanced pixel hoop on the market. It is made for professional users, who want to make custom lighting or images that is synchronized to their music sound track. Your own photo images can be displayed when hooping.
Using the composer software package, you can add images linked to the sound track, very similar to iMovie software. You can load any type of digital image.
They hoops are all made of 3/4" polypropylene tubing with the 33 inch hoop weighting 340g and 35" weighing 355g The 35" hoop has 165 LED,'s 33" has 155 LED's. There is no blank spaces on the hoop, as the batteries are interspaces between the LED's, give a continues un-broken image.
The battery has a capacity 1,3 Ah, with average run time 30 minutes, depending what type of image or pattern you are using.
The hoops work by Wi-Fi, so and smart phone, tablet or computer can be used as a remote control. The software package can be run on a Mac or Windows computer.
The hoop comes with a wall charger, micro USB cable and hoop cover.
pixel hoop
diameter 33 inches or 35 inches
weight 340grams or 355 grams grams
tubing 3/4 polypro
leds, 165 for 35 inch, and 155 for 33 inch
Made in Czech Republic by Lightix