Spider Fly Line 25m, 35m and 50m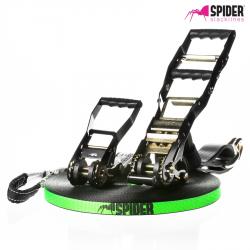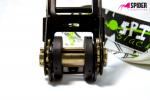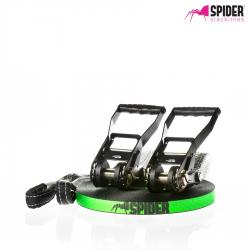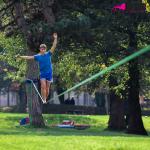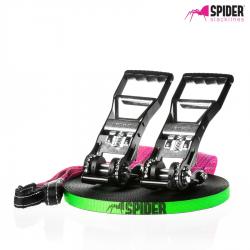 FLYline 25m 35m 50m
Pure slacklining!
A line for the pure lovers of the slacklining. Only 25 mm wide, made for long line walking, where you feel all the sensations of the slackline. The Fly Line is made of thinner webbing 25mm wide, which is needed for longer slacklines (30 meters) This webbing has special rubberized coating and weave, specifically designed for slackline in order to make easier to control your footing on the line.
The 25 meter (82 feet) Fly line is the shortest rig and includes 25mm webbing two White ling ratchets and bag.
The 35 meters ( 115 feet) Fly line uses the high tension Mandingo ratchets and carrier bag
.
The 50m (164 foot) Fly line is a true longline kit it includes 45m of 25mm Fly line, Mandango XL soft release and spacers, white line ratchet/spacers, sling, shackele, XL tree protector and bag.
45m FLY line
1x MANDINGO SOFT RELEASE XL + SPACER
1x WHITE LINE ratchet + SPACER
1x SLING 1000kg/2mt
1x SHACKLE 1,5 Ton
1x TREE PROTECTION set XL
1x slackline BAG
35 m FLY line
2 MANDINGO ratchets
1x slackline BAG
35 m FLY line
2 White line ratchets
1x slackline BAG