PX3 Sirius Original Wrapped Handle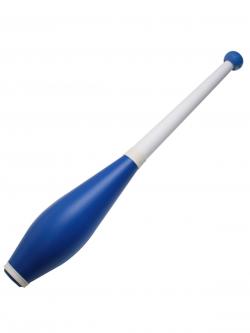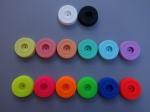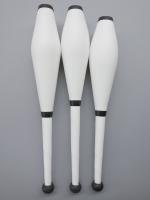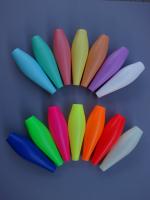 Catalog Number:Clubs:PX3TWRAP
Original PX3 Sirius White Wrapped Handle
Lots of jugglers have requested the PX3 Sirius with the old style wrapped handle. This club's white handle is made from a sheet of plastic wrapped around the dowel, just like the old set you have used for years. Is is not a "flex grip" tube handle.
Each Sirius PX3 juggling club is custom made to order. Pick from the list of body colors, and choose black or white tape for the center of the club (the old colored tape is no longer made). We have included some out-of-production body colors such as florescent red and dark blue, but these are limited in quantity and once they are gone we cannot get more.
The Px3 is very durable. However, like all juggling clubs they are not unbreakable. To increase the life span of juggling clubs do not juggle them frozen or on very hard rough surfaces like cement or asphalt.
For more information on Play Juggling Clubs, look under our Juggling Guides and Tips section in the bottom footer of the website for How to Choose a Play Juggling Club.
Px3 Sirius Original Wrapped Handle Club Specifications
Length 20.25 inch
Dowel 5/8" (15.5mm) PVC tubing
white wrapped handle
Knob and Cap injection molded
Shell (club body) width 3.2" (81.6 mm) blow molded 86.5 grams
Club weight 220 grams Clubs are hand made in Santa Cruz CA, all parts made in Itlay