LED Poi Balls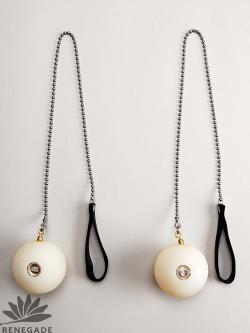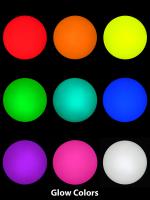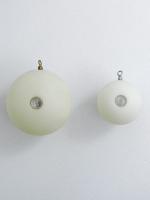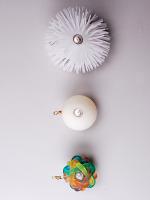 Catalog Number:ManPoi:IP1
Poi Balls LED
This soft and durable poi is a wonderful new product to enhance your evening poi experience. LEDs are mounted in a hollow, 70mm ball with an attachment swivel. The ball chain offers the advantage of being fully adjustable in length, and allowing it to swivel very well and so it tangles less. The on/off switch works by just turning it. Changing batteries is very easy, unscrew the on/off switch and drop the batteries inside. The batteries last about 4-5 hours
We offer the 70 mm poi balls with either a single head or double head. You can also select for 4 different poi heads, 70mm ball, 100mm ball, atom ball and funky ball.
You can select lights in solid colors, 7-color change or multi-color fade lights. The multi-color fade slowly cycles through several colors and hues over a 20 second period and the 7-color rapidly changes colors at about 3 per second. The programmable lights have 28 different options including solid color, changing colors and strobe.
If you are using the poi for performances and do not have much time between routines, the programing feature can be cumbersome, we would recommend a non-programmable light cartridge.
Note fiber optic poi balls only comes in 70mm size.
glow poi ball 70mm
diameter 2.7 inch (68.5mm)
weight 2.9 ounce (85 grams)
length 28? (71cm) vinyl shell filled with plastic pellets vinyl shell and LED lights made in China
assembled in Canada

glow poi ball 100mm
diameter 3.94" (100mm)
weight 5.6 ounce (159 grams)
length 28? (71cm) vinyl shell hollow
vinyl shell and LED lights made in China
assembled in Canada glow ball 70mm

ball chain poi
weight 70mm ball with grip and chain 4 ounce (114 grams)
weight 100mm ball with grip and chain 6.7 ounce (188 grams)

fiber optic line
weight 70mm ball with grip and fiber optic line 3.75 ounce (106 grams) length 33" (84 cm)


ball chain #10 stainless steel
grips nylon webbing
grips and ball chain made in USA