Sundia Wobalin Ratchet Bearing G2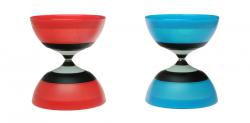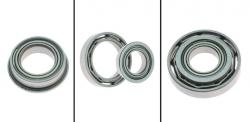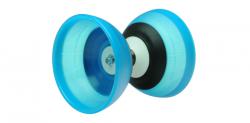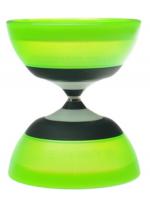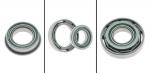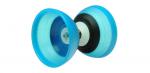 Description
Beginning July 2016, Sundia re-worked the structure of the ratchet ball bearings system, and now offers the all new bearing system for the G2 Teflon Ringed diabolos.
The original ball bearing was fitted with the inner ball bearing assembled by press fitting, impacts from drops could cause spin resistance to the inner bearing and reduce the spin time.
To solve this problem, this problem a flanged was added on the inner ball bearing.
Now this diabolo is has comparable spin to Trifecta which has a five bearings ratchet axle
The material for the cup was improved was well, by adopting a hardening formulation based on Evolution G3 cups, it improved the ability to with stand ultra high speed rotation without wobbling.
Also, the integrated inner Teflon ring was added to limit the friction when the string touches the inside of the cup,
This new diabolo replaces the Sundai Shinning Triple Bearing Diabolo and is far superior.
Please note that the bolts and axle insert used are not compatible, with the old Sundia Shinning Diabolo.
This diabolo has a black washer on one side and a white washer on the other, When you are right-handed, be sure to point the black washer towards yourself when playing.
To disassemble and assemble the Diabolo, please install the ball bearing with the flat side facing outward and the stepped side facing inward. If it is installed in the opposite direction, the bearing may be damaged.
Also, be careful not to tighten the nut too tightly, as the inner bearing may come off.
The trick "Virtax (Excalibur)" which turns Diabolo in the vertical direction has a very strong impact if dropped, it is a possibility that even a brand new diabolos will be damaged by one hard drop. Please note that it will be out of the scope of a return.
As for the cup, sufficient strength is guaranteed so that the body will not be easily damaged by normal use, but drops on hard ground such as concrete at extremely low temperature place, may cause the shell to crack. Please be careful in advance.
Specifications
Length: 5 1/2" (14.5cm)
Diameter: 5" ( 12.5cm)
Weight: (265.5 grams) depends on color
Made in Taiwan