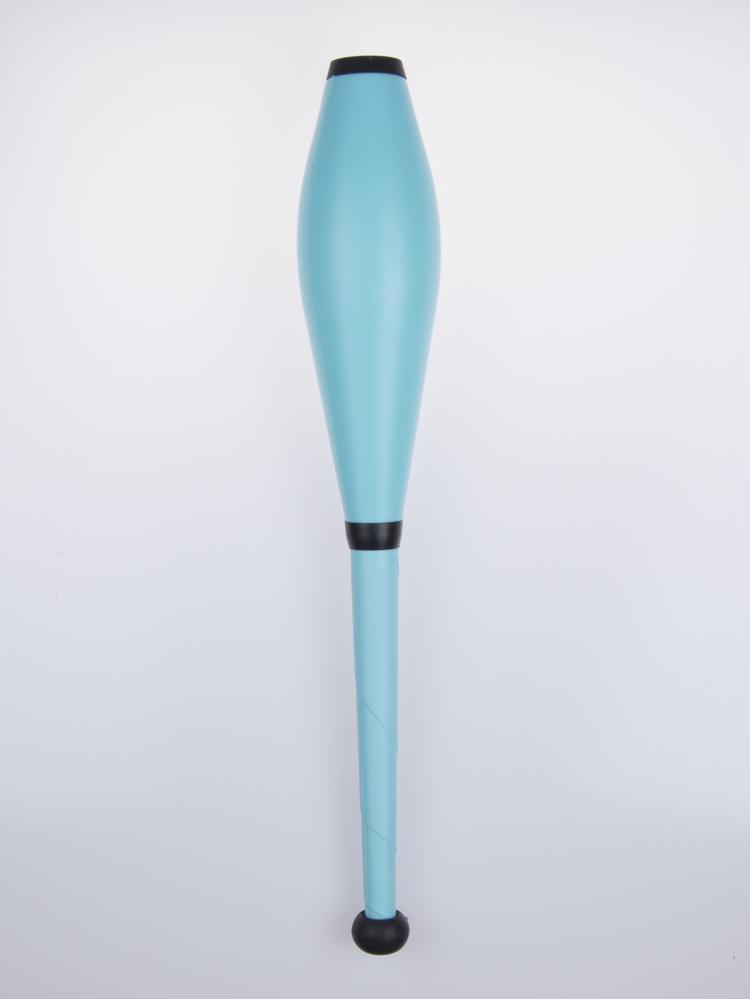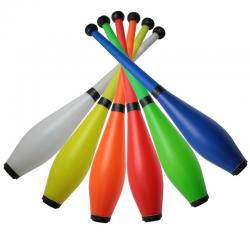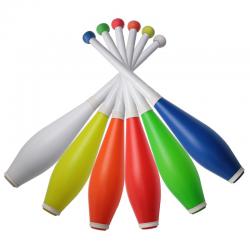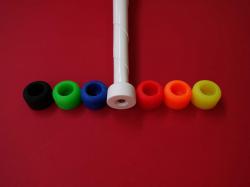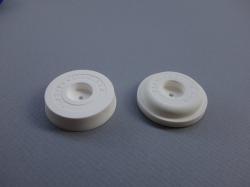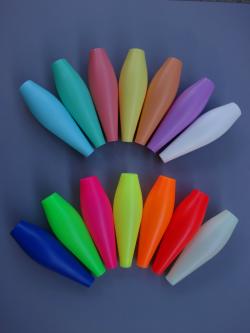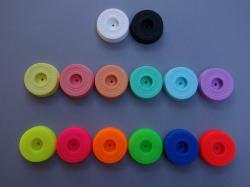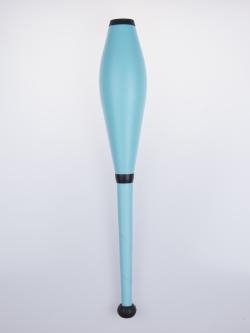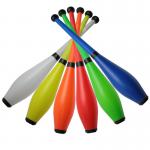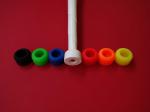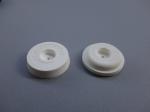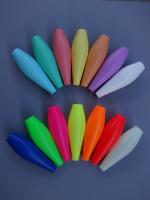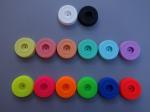 Description
The SIRIUS juggling club by Play of Italy is the most popular Px3 Club.
Handles have two options - a white only wrapped handle or a flex grip handle (tube) in several colors:
The white wrapped handle is slimmer and makes it easier to hold three or more clubs in each hand, which is important when you juggle five or more clubs.
The one piece Flex Grip handle (tube) is extremely durable and a bit softer than the wrapped handle. It has a slightly larger diameter than the wrapped handle.
Both types of handles juggle similar and can be configured in any combination of colors. The club is light weight 221 grams and is best used for indoor juggling.
Px3 clubs come with a knob and cap shape options:
Round knobs or flat knobs can be combined with round end caps and flat end caps.
PX3 now has new pastel colors for all caps and knobs (see new colors in the flat and rounded cap photo)
Px3 Colors:
Florescent colors and white, are used for Sirius bodies. Knobs and caps come in both forescent and pastel colors.
Non-florescent tape colors are available in several colors (note green tape does not match green body).
Florescent bodies, knobs and end caps are used for Sirius clubs.
Club parts are made by Play of Italy and assembled by Renegade Juggling
Specifications
Px3 Sirius Club Specifications
20 1/2" Standard Length (51.4 cm)
Dowel 5/8" (15.5mm) PVC tubing
Handle wrap taped .020 in. (0.5mm)PVC
Knob and Cap injection molded
Shell (club body) width 3.2" (81.6 mm) blow molded 86.5 grams
Club weight with white wrapped handle 221 grams, tube handle 233 grams
Clubs are hand made in Santa Cruz CA, all parts made in Itlay