Tuban Soap Bubbles and Wands
The Tuban soap solution is aromatic and does not cause skin irratation. It allows you the possibility of making 2 meters diameter bubbles or closing a person inside of a bubble.
The fact, is that Tuban is the best soap bubble liquid in the world, and holds two Guiness records:
-The largest number of people in one bubble, 182 people. This record was made on 2nd December, 2013 in Cracow.
-The most number of bounces of one soap bubble, 309. The record was beaten on 1st December, 2013.
The liquid was made in accordance with PN EN71 norm for toys safety.
Practical advice for bubble-makers:
-The best weather for making soap bubbles is when the air is moist – after rain, fog or on a cloudy days. Sunny days bubbles are not very resistant, if it is hot a sunny you should make them in the early morning or evening.
-People often shake the wand in the liquid and then try to make bubbles. This makes the situation worse. The foam harms the formation of bubbles. If the liquid is foamy, whip off the foam with a paper towel
-If you are making bubbles indoors in a room, spray mist the room with water first. That will rise air humidity and allow you to making better bubbles.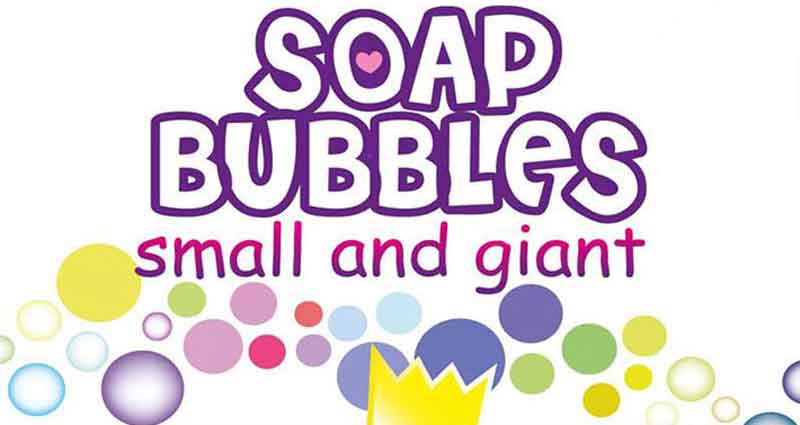 Catalog Number: PTB
Tuban Professional Butterfly Loop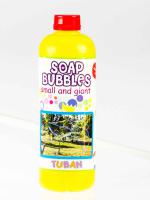 Tuban Soap Bubble Concentrate 1 liter
Catalog Number: PTS
Tuban Concentrate Bubble Soap, makes 4 liters (over one gallon)