Kendamas and Henrys Yo-Yo
Kendama, is a traditional Japanese toy. The ken has three cups and a spike which fits into the hole in the ball. Basic kendama tricks consist of catching the ball in the cups and on the spike. More advanced tricks such as the airplane require you to hold the ball and land the spike in the hole on the ball.
Kendama bears similarities to the classic cup and ball game, and the Hispanic world toy known as boliche. The principle of these toys are the same: catching one object with another, where both are joined by a string. However the modern kendama style takes influences from a diverse range of skills, like yo-yo and Diabolo.
Renegade features the Sunrise kandamas, in two models the Sunrise Street and Classic Competiton. Both models are made from the same wood and construction. The classic competiton just has a nicer paint job on the ball.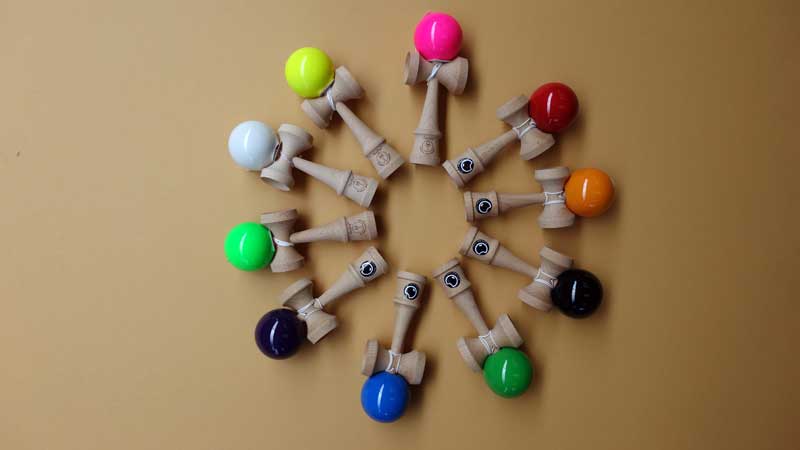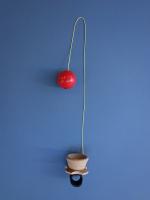 Catalog Number: RINGK
Ring Kendama, that you put on your finger like a ring