Vinyl and Polyurethane beanbag collection
Renegade offer 6 sizes of vinyl beanbag so you can pick a beanbag ball that best fits your hand size, juggling abilities and numbers juggling desires. Choose a juggling ball suited for a 7 foot tall person or a child just cresting 4 feet. A wide selection of bright colors makes for a good ball to use in practice as well as performance.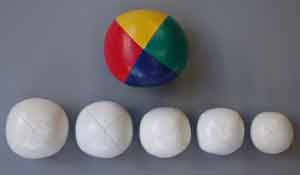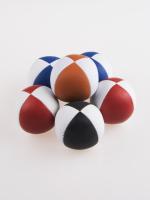 Catalog Number: PVB
Great for teaching, with bulk pricing, new durable design.
Catalog Number: PVB12
Great for teaching, super durable, made from soccer ball vinyl.