Instructional props scarves, rings, balls, clubs, plates, diabolos
Renegades instructional prop offerings are for teacher/instructor who need to make bulk purchases for school or circus camps. The props in this section are sold by the dozen to give the best pricing possible. All of the product are good quality, durable and selected with teaching in mind.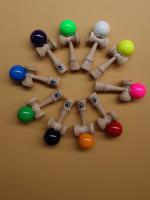 Kendama Sunrise Street for Teaching
Catalog Number: KSTE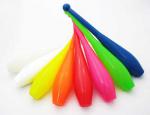 Catalog Number: PPC
The one piece Prima Club is priced for teaching club juggling.