Fire fans are made with powder coated steel and high quality kevlar wicking. Perfect for belly dancing (Eastern dance), a fire fan is a great fire tool for anyone seeking big flames in a hand-held prop. Perfect for a first fire dancing prop as the only risk move is finger spinning where the dancer might drop the fan. Otherwise, a huge variety of dance moves, striking poses and silouettes may be had with this highly visual, nighttime performance fire product. Spin like crazy with the robust Wicked Fan, go big on flames with 5 fire wicks using the Poison Fan, fly your fire wings with the continuous wick Venom Fan, or go simple and lightweight with the Kaos Fan (Chaos Fan), which can also be used for finger spins. All fire fan sets and replacement wicks are sold in pairs.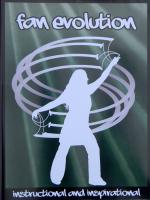 Catalog Number: DVD:FEDVD
Fan Evolution will introduct you to an entirely new approach to fan movement!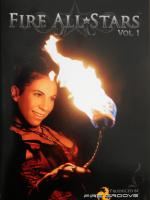 Catalog Number: DVD:FALS
A journey through the lives of fifteen of the most dedicated fire dancers